Aglukkaq Leona Aglukkaq, Canada's Health Minister listens to a reporter's question during an announcement in Ottawa June 20, 2011. Medicinal marijuana users will be prohibited from growing their own weed and will have to obtain the drug from licensed, commercial producers under a new national marijuana supply program. (ANDRE FORGET/QMI AGENCY)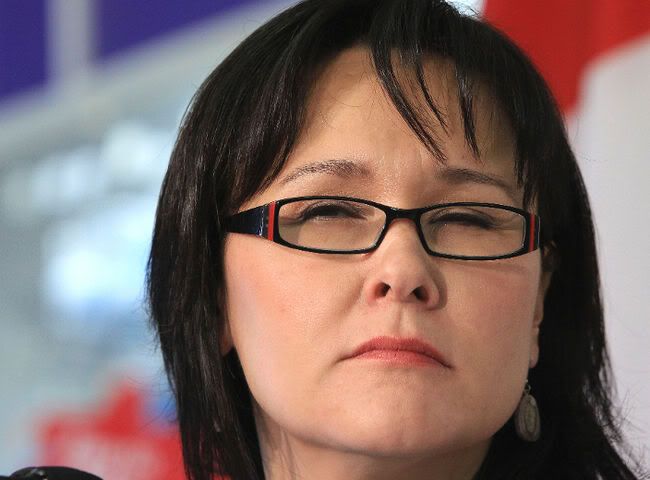 Aglukkaq confirms plan to tighten medical marijuana rules
Medicinal marijuana users will be prohibited from growing their own weed and will have to obtain the drug from licensed, commercial producers under a new national marijuana supply program.
Federal Health Minister Leona Aglukkaq unveiled the "new supply and distribution system" Friday.
Licensed commercial producers, who would be inspected and audited by Health Canada so as to ensure that they comply with all regulations, would be able to cultivate any strain of marijuana they choose, Aglukkaq said in a statement.
The minister said that the government "is very concerned that the current Marijuana Medical Access program is open to abuse and exploitation by criminal elements."
Improvements to the program will reduce the risk of abuse, Aglukkaq said, "and keep our children and communities safe, while significantly improving the way program participants access marijuana for medical purposes."